2.5" Scale Fulton County Narrow Gauge #1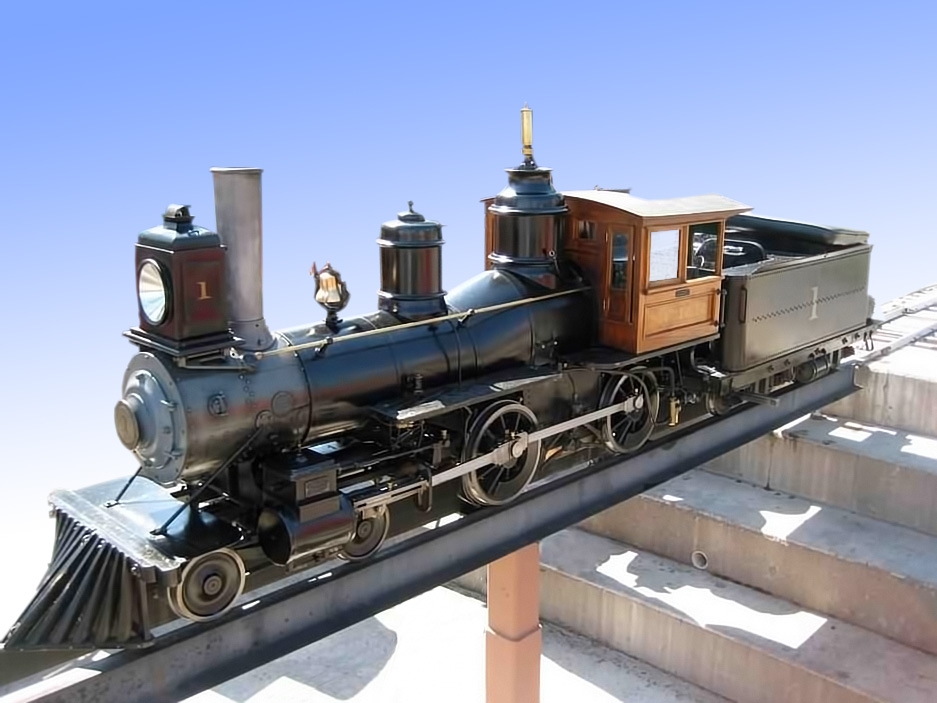 Original locomotive built by Pat Allen and Dr. Don Fite.
The Fulton County Narrow Gauge #1 "Lewistown" was delivered from Baldwin in 1882 and worked between Galesburg and West Havana, Illinois until the line was converted to standard gauge around 1910.
The castings for the 2.5" scale version of this Baldwin 8-18-C have their origins in a pattern set made by the late Pat Allen (no relation to Gene Allen) with machine work being completed by Dr. Don Fite.
With the original patterns having been destroyed by Pat, a second set of patterns was developed by Dick Thomas and Bob Pedersen, and it is this the set that Allen Models is offering parts from today. There are currently no complete plans available as the set we have needs correcting and completing, but we plan to release individual drawings for various sections in the future. In the mean time, we are offering the castings in case anyone would like to use them for a freelance Baldwin 8-18-C American or similar locomotive.
The prototype Fulton locomotive was based on 8-18-C plan #9, which was also used for Denver & Rio Grande nos. 26, 35, 36, 89, 90 and 91. The Lewistown had a 38" boiler.
There are many useful parts such as the stacks, driver, cowcatcher pilot, cylinder group, pedestals and other items that would look good on any 2.5" scale project of similar proportions. There is also a cast arch bar side frame for 2.5" scale freight cars available. To this end we have included basic dimensions for many of the products so you can determine if they are the right fit for your project. The cylinder bore is nominally 2.5" and stroke is 3.25". Check the images and descriptions for each product to find out more information, or contact us for additional information.