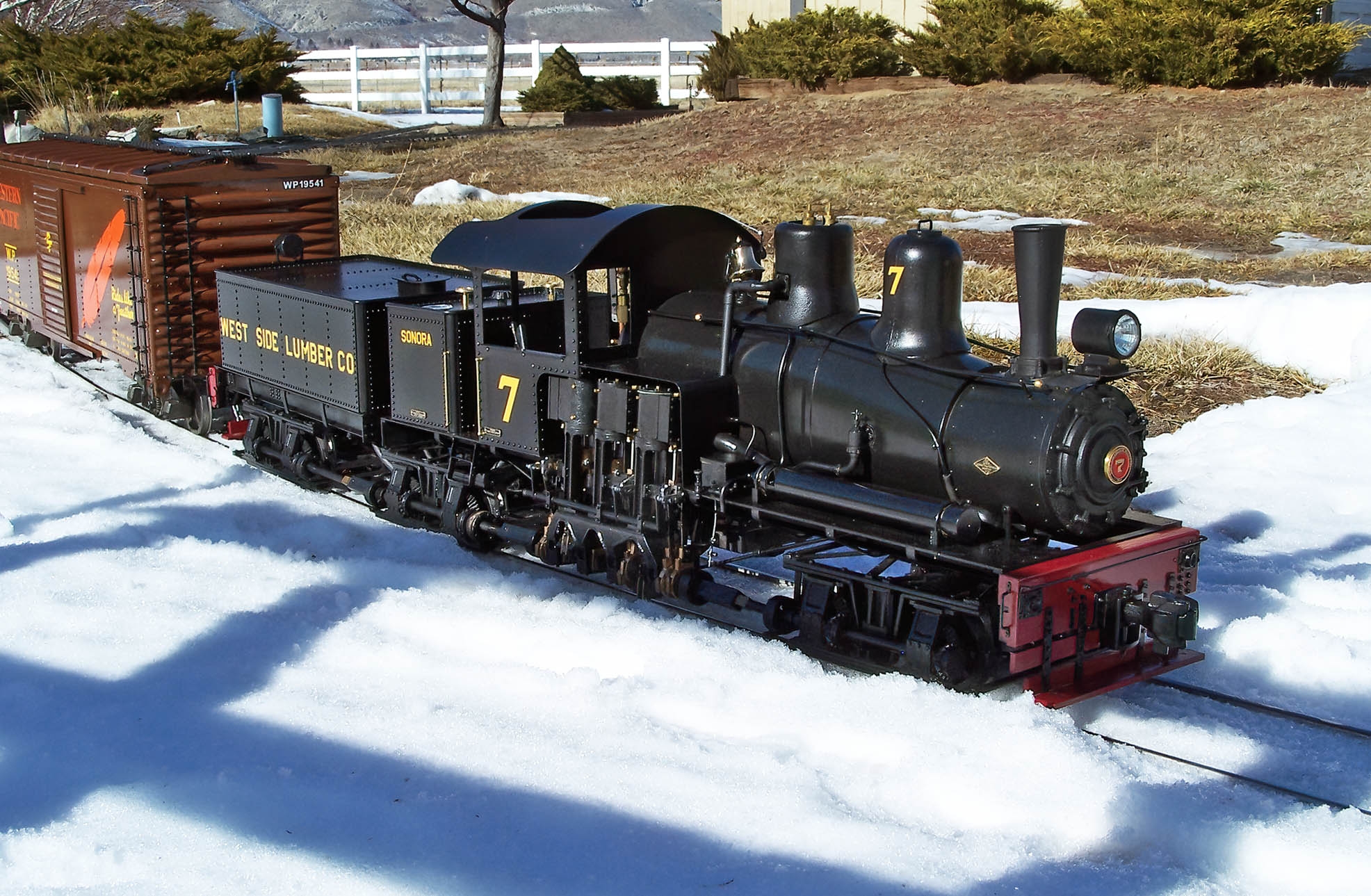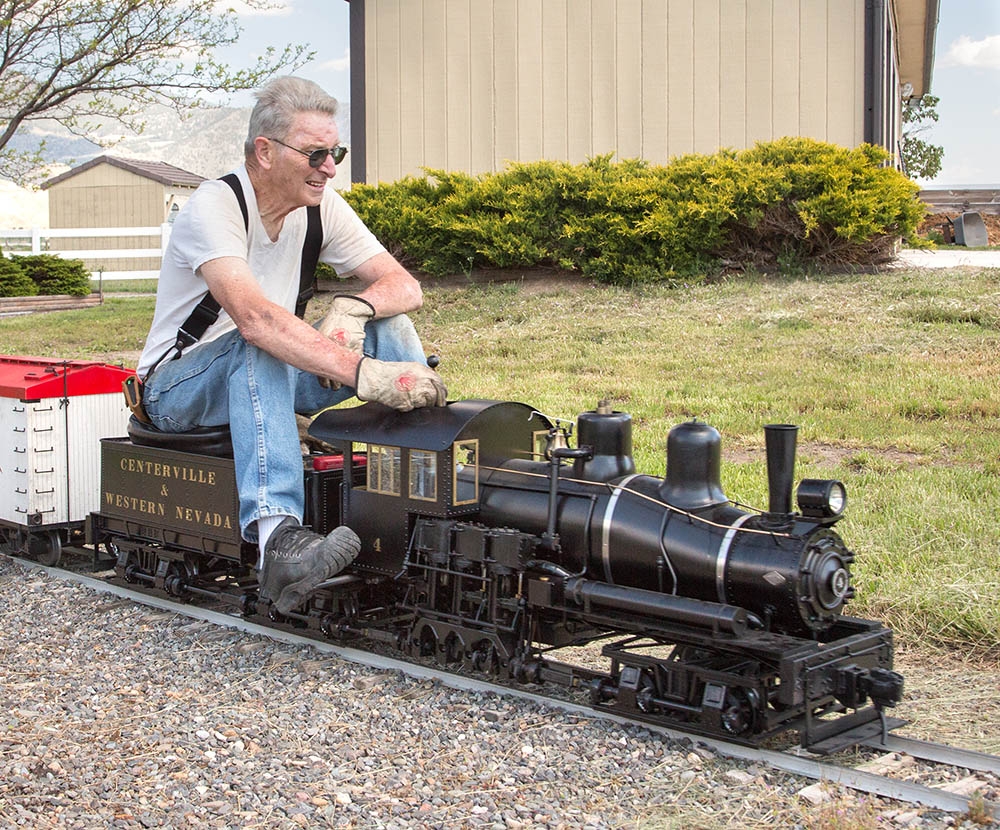 Allen Models has acquired Kenneth Schroeder's Shay locomotive business. The Schroeder Shay castings can be used to produce a 50-ton class "B" two truck, three cylinder shay or a 60-ton class "C" three truck, three cylinder shay, both in 1.5" scale (1/8 scale). The cylinder castings are scale for a 12" stroke by 11" bore cylinder.
The 2- truck Shay is 56" long and weighs 310 pounds. The 3- truck Shay is 84" long and weighs slightly more than 400 pounds. The first build of this locomotive is a proven performer, having pulled nine cars with 27 people, and being in service since 1976.
82 drawings plus three pages of color pictures showing various parts of the locomotive are available which detail the machining of the castings and which detail the trucks, the 3 cylinder engine and the frame.
Castings are made of grey iron except the eccentric straps and slide valves which are bronze.
For information about each casting group, click on the section group below.
For details of a build of this locomotive, check out Nelson Riedel's Shay Locomotive project page.
Specifications:

Scale:
1 1/2" (1/8 scale)
Minimum Radius:
25'
Gauge:
7 1/2" or 7 1/4"
Boiler:
6"
Bore:
1.375"
Engine Length (3 truck):
84"
Stroke:
1.5"
Engine Length (2 truck):
56"
Valve Gear:
Stevenson
Weight (3 truck)
400 lbs
Drivers:
4"
Weight (2 truck)
310 lbs