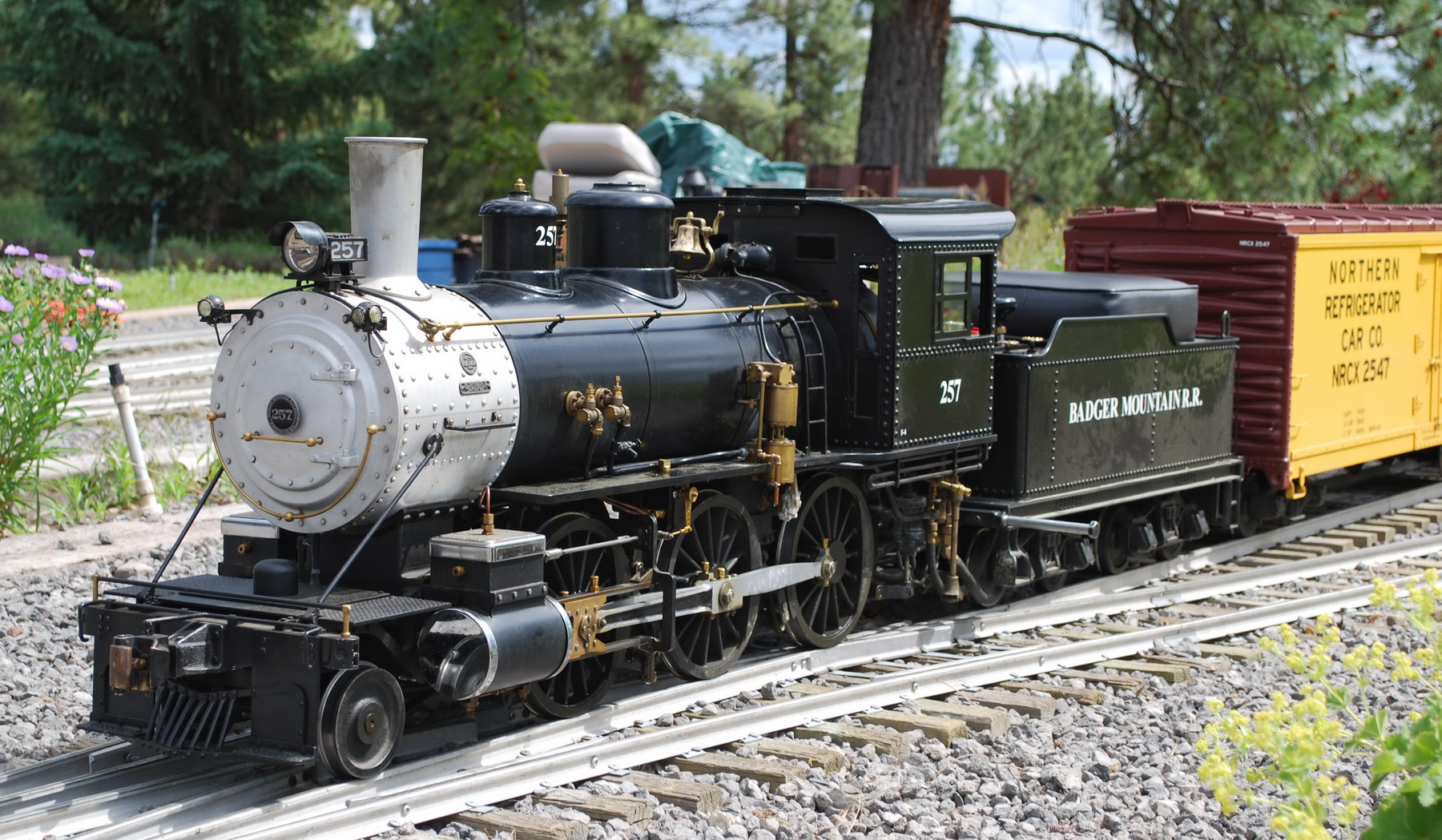 The 2-6-0 Mogul is a model of Wabash Railroad's number 573, a fine example of a smoothly performing steam locomotive. There is a wide range of silhouettes and designs the builder may choose from if he wishes to individualize the basic design.
The engine has all the features that constitute a good functional working model. The 8" diameter drivers allow the engine to travel at a good rate of speed without using an excessive amount of steam. The boiler is made from a single 8 5/8" diameter steel tube with a minimum number of joints. The large firebox and grate area promotes free steaming, and the cylinder unit is separated into three pieces for easy machining. The smokebox splits on the centerline for accessibility to the internal fittings. The bar stock frame allows the builder to progress at a rapid pace in the early stages of building the engines.
We recommend that the builder has a lathe of at least 12" swing and a vertical mill with at at least a 36" bed to complete this project.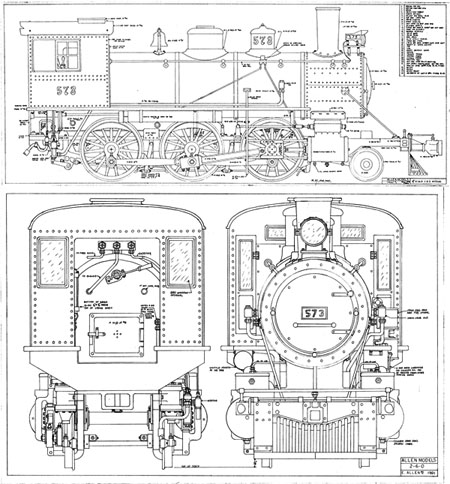 Specifications:
| | | | |
| --- | --- | --- | --- |
| Scale: | 1 1/2" (1/8 scale) | Drivers: | 8" |
| Gauge: | 7 1/2" or 7 1/4" | Boiler: | 8 5/8" |
| Bore: | 2" | Engine Length: | 54" |
| Stroke: | 3 1/4" | Tender: | 33" |
| Valve Gear: | Stephenson | Weight | : 474 lbs |
| | | Minimum Radius | : 32' |