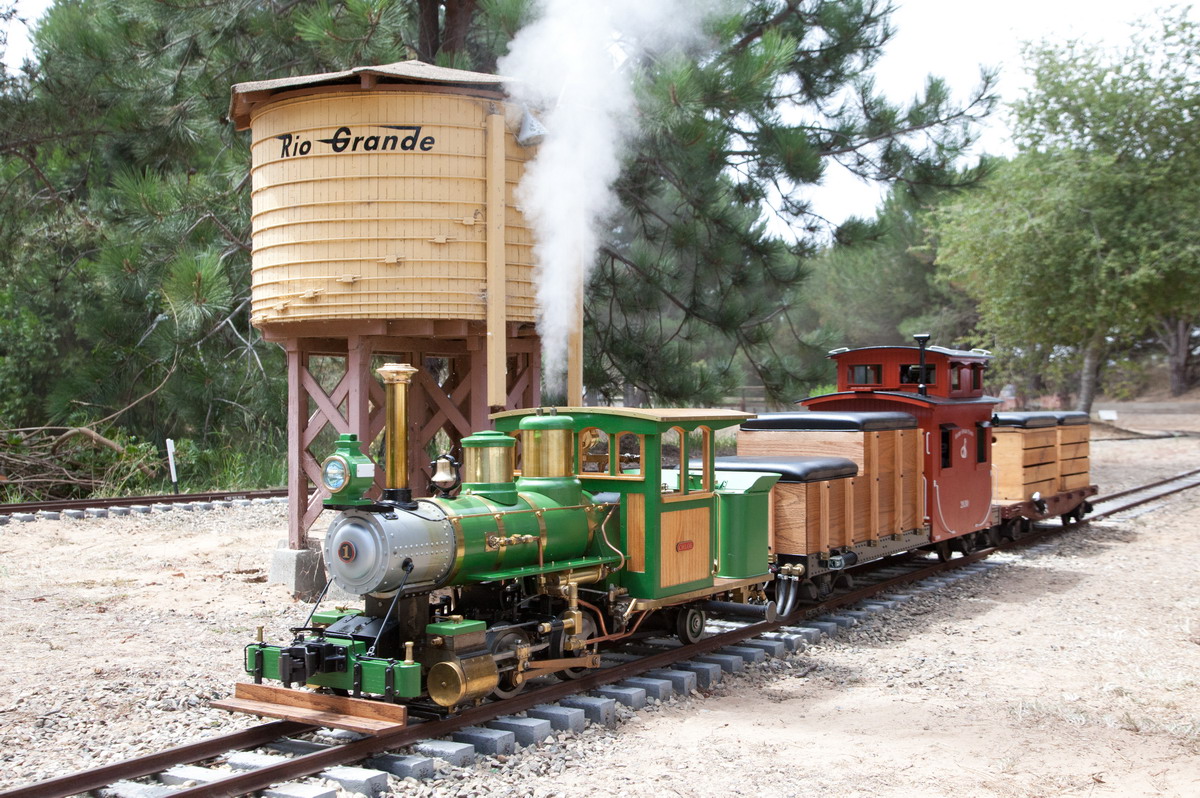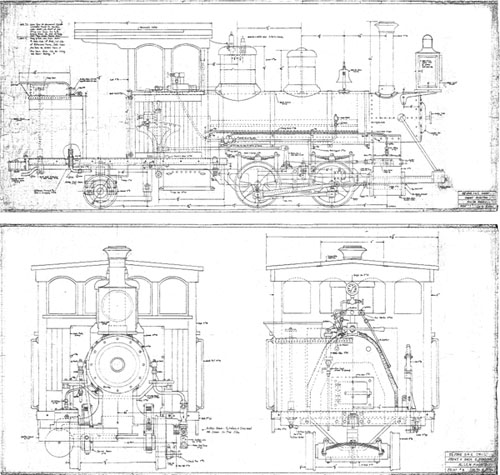 The 0-4-2 Chloe is a freelance version of the typical Hawaiian sugar plantation engine. This small engine uses a riding car from which to operate and is lightweight and easy to handle. Despite its small size, it will pull a good load.
It is simple to build and more affordable. All parts can be handled on a lathe with a 9" swing and a reasonable size square-column bench-top mini-mill such as the Rong-Fu 45 or its clones.
A wide range of silhouettes and designs allows the builder to individualize the engine. For the live steamer with limited space and machining facilities, it is an ideal engine.
Specifications:

Scale:
2 1/2" (approx. 1/5 scale)
Boiler:
5 9/16"
Gauge:
7 1/2" or 7 1/4"
Engine Length:
51"
Bore:
1 1/4"
Height:
21"
Stroke:
2 1/4"

Weight:
200 lbs
Valve Gear:
Stevenson
Minimum Radius:
25'
Drivers:
5"
With trailing truck mod:
20'