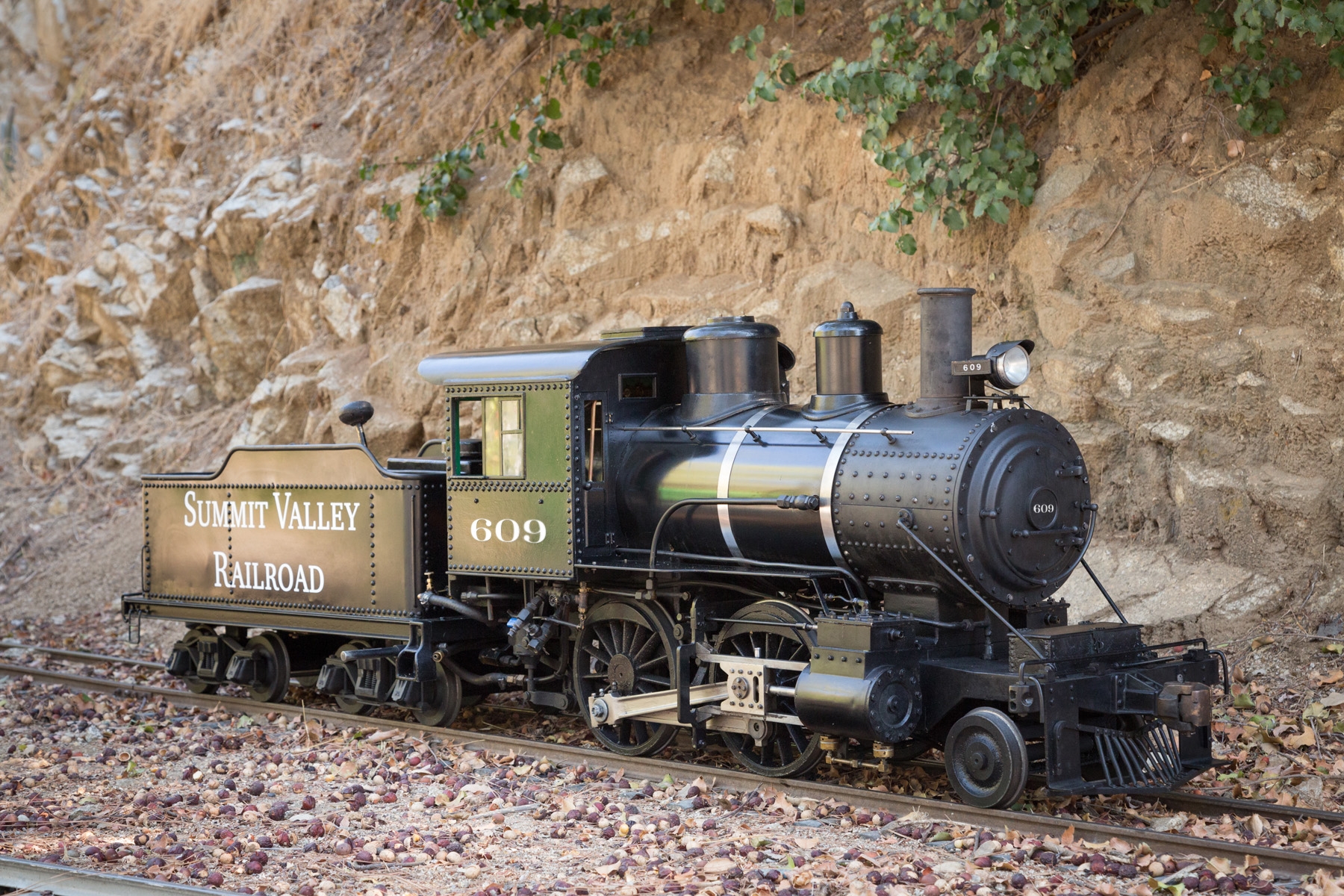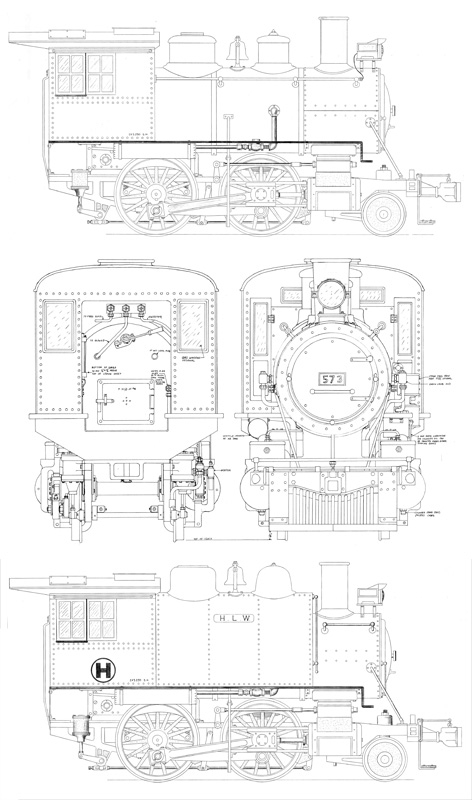 The harpur 2-4-0 is an original design by Bob Harpur that Allen Models is now making available to builders for the first time. Several copies of this model were built succesfully in the 1960s and we'd like to make it avialable to builders today who are looking for a model that will track well on the tighter curves of home railroads, or would like a more manageable model for transport. The tank engine variation simplifies the concept even further by eliminating the need for a tender.
The engine has all the features that constitute a good functional working model. The 8" diameter drivers allow the engine to travel at a good rate of speed without using an excessive amount of steam. The boiler is made from a single 8 5/8" diameter steel tube with a minimum number of joints. The large firebox and grate area promotes free steaming, and the cylinder unit is separated into three pieces for easy machining. The smokebox splits on the centerline for accessibility to the internal fittings. This engine is being offered exclusively with a modern waterjet frame.
We recommend that the builder has a lathe of at least 12" swing and a vertical mill with at at least a 36" bed to complete this project.
Specifications:

Scale:
1 1/2" (1/8 scale)
Drivers:
8"
Gauge:
7 1/2" or 7 1/4"
Boiler:
8 5/8"
Bore:
2"
Engine Length:
45"
Stroke:
3 1/4"
Tender:
33"
Valve Gear:
Stevenson
Weight:
380 lbs
Minimum Radius:
30'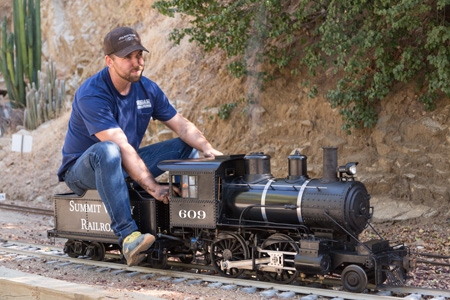 Brandon Ruiz and his Harpur 2-4-0 locomotive
seen at Los Angeles Live Steamers