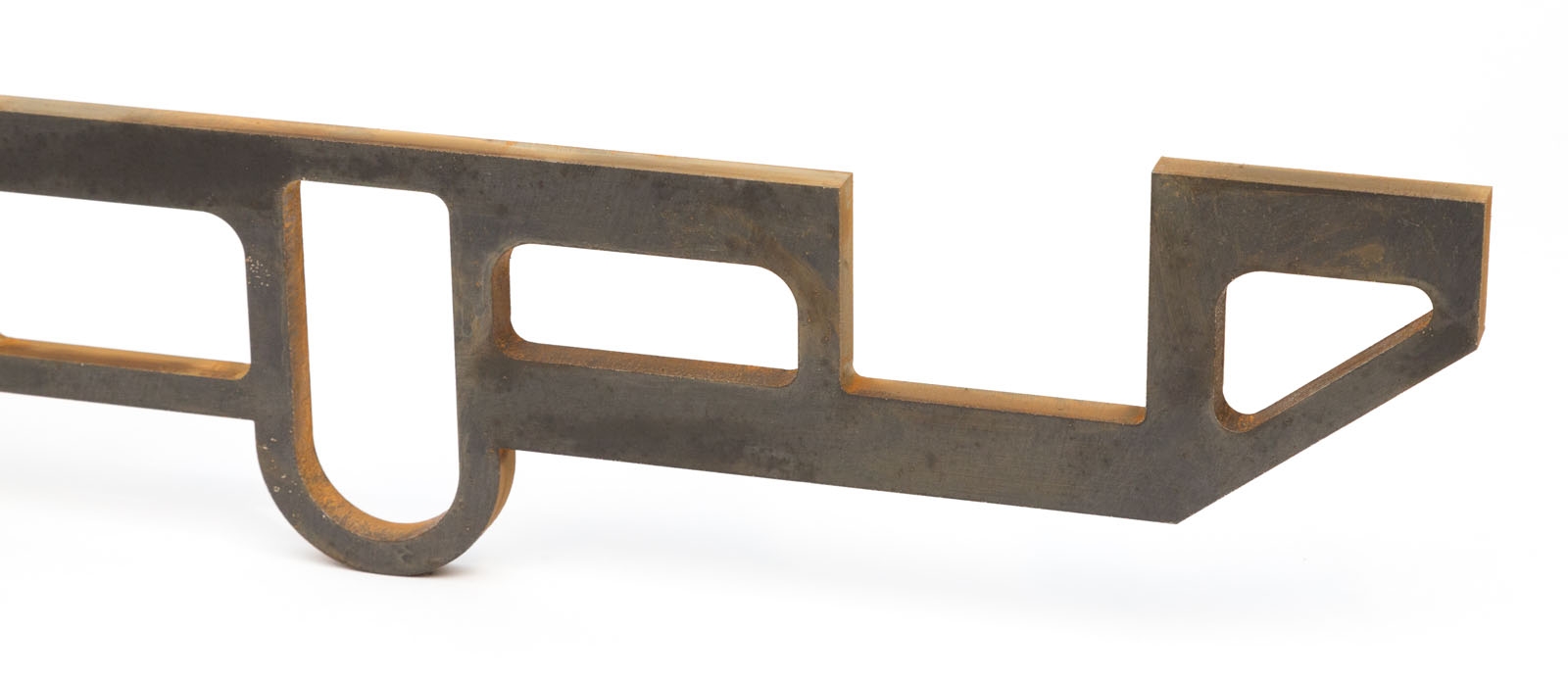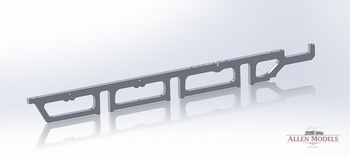 Example of a fully machined laser cut frame for the Fitchburg Northern. Click to enlarge. (opens in new tab)
Allen Models is happy to offer new laser cut frames for some of our locomotives. Eventually all of our locomotives will have a laser cut frame option. Laser cut frames are single-piece frame sides cut out of steel sheet using a high power laser.
Compared to the traditional fabricated frame style of Allen Models engines, the laser cut frames do not require you to partially disassemble the frame to drop the main axles. They use a prototypical pedestal binder or keeper at the bottom. They also eliminate the need for several cast frame extensions on most locomotives, and also eliminate a lot of drilled and tapped holes and other machined surfaces. In total, the increased cost of the laser cut frames are more than offset by the savings in labor, castings and assembly hardware of the traditional frame style.
Because Allen Models wants to give our builders as many choices as possible, we continue to make the bar stock frames and castings available alongside the new waterjet frames, so builders may make their own choice about how to build their locomotive.